Wiggins Prairie Mitigation Bank
Hillsborough River Basin
SWFWMD & USACOE
The Wiggins Prairie Mitigation Bank is 492.44 acres of land that is established as a conservation area to provide compensatory mitigation for wetland impacts located in the Hillsborough River basin in SWFWMD. The Bank consists of mixed wetland hardwoods, cypress domes and strands, freshwater marshes, wet prairies, and upland live oak hammocks. The Wetlands Mitigation Bank has been severely degraded back in the 1950's by ditching and draining, filling of wetlands for sod farming and cattle grazing, borrow pit excavation, exotic species invasion, and prolonged fire suppression, resulting in significant loss and degradation of wetland habitats. The restoration of the Wetlands Mitigation Bank will consist of backfilling ditches, excavating fill, creation of new wetlands, exotic species eradication, supplemental planting, and reintroduction of prescribed fire to restore all of the wetland and upland habitats to their optimal condition.
The Wiggins Prairie Mitigation Bank has freshwater forested and herbaceous credits available approved by the Southwest Florida Water Management District (SWFWMD) and palustrine forested and palustrine emergent credits available approved by the U.S. Army Corps of Engineers (Corps), as well as federally threatened Wood Stork Suitable Foraging Habitat (SFH) credits.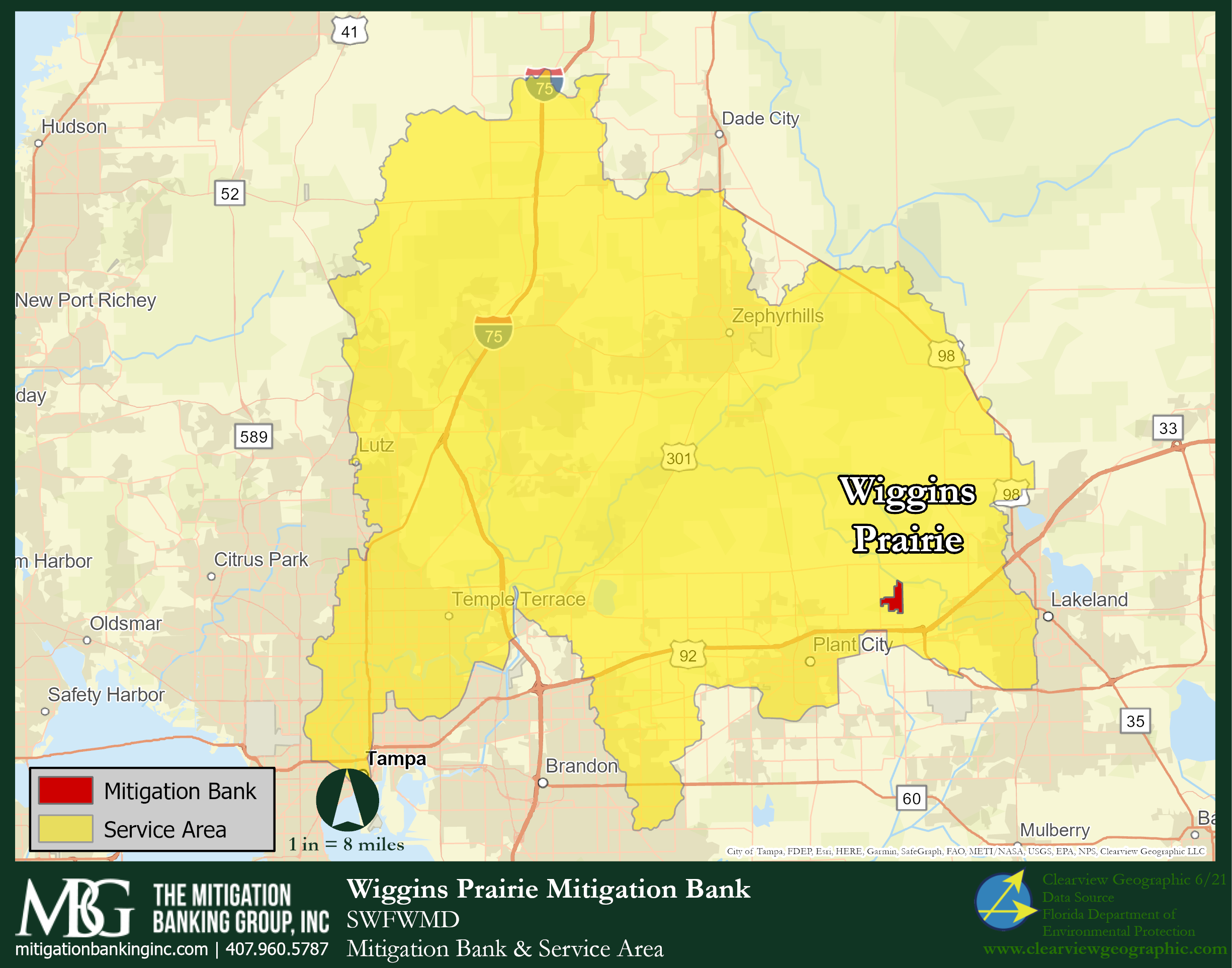 Wiggins Prairie Mitigation Bank is owned and managed by Southern States Land & Timber which was founded in 1877. The company has prospered throughout the years as a land acquisition and holding company with property interests in Louisiana, Texas & Florida.