EMERALDA MARSH MITIGATION BANK
Southern Ocklawaha River (Basin 12)
SJRWMD
The Emeralda Marsh Mitigation Bank is 354 acres of prestigious environmental sensitive land that is under conservation easement. The mitigation bank is located in the City of Leesburg of Lake County, Florida. Emeralda Marsh Mitigation Bank consists of wet prairie, deep marsh, and open water habitats between the mouths of Lake Griffin and Yale. The marsh encompasses the headwaters of the Ocklawaha Basin. The mitigation bank was approved by the St. Johns River Water Management District in March 2020, Emeralda Marsh Mitigation Bank features freshwater basin marshes throughout the site. The mitigation plan includes restoration and enhancement of pyrogenic and native plant communities as well as wildlife habitats and land management activities throughout the bank site.
Emeralda Marsh MB is approved to offset freshwater forested and herbaceous wetland impacts within the St. Johns River Water Management District's Southern Ocklawaha Basin (Basin 12), which includes portions of Lake, Marion, Orange, and Polk counties.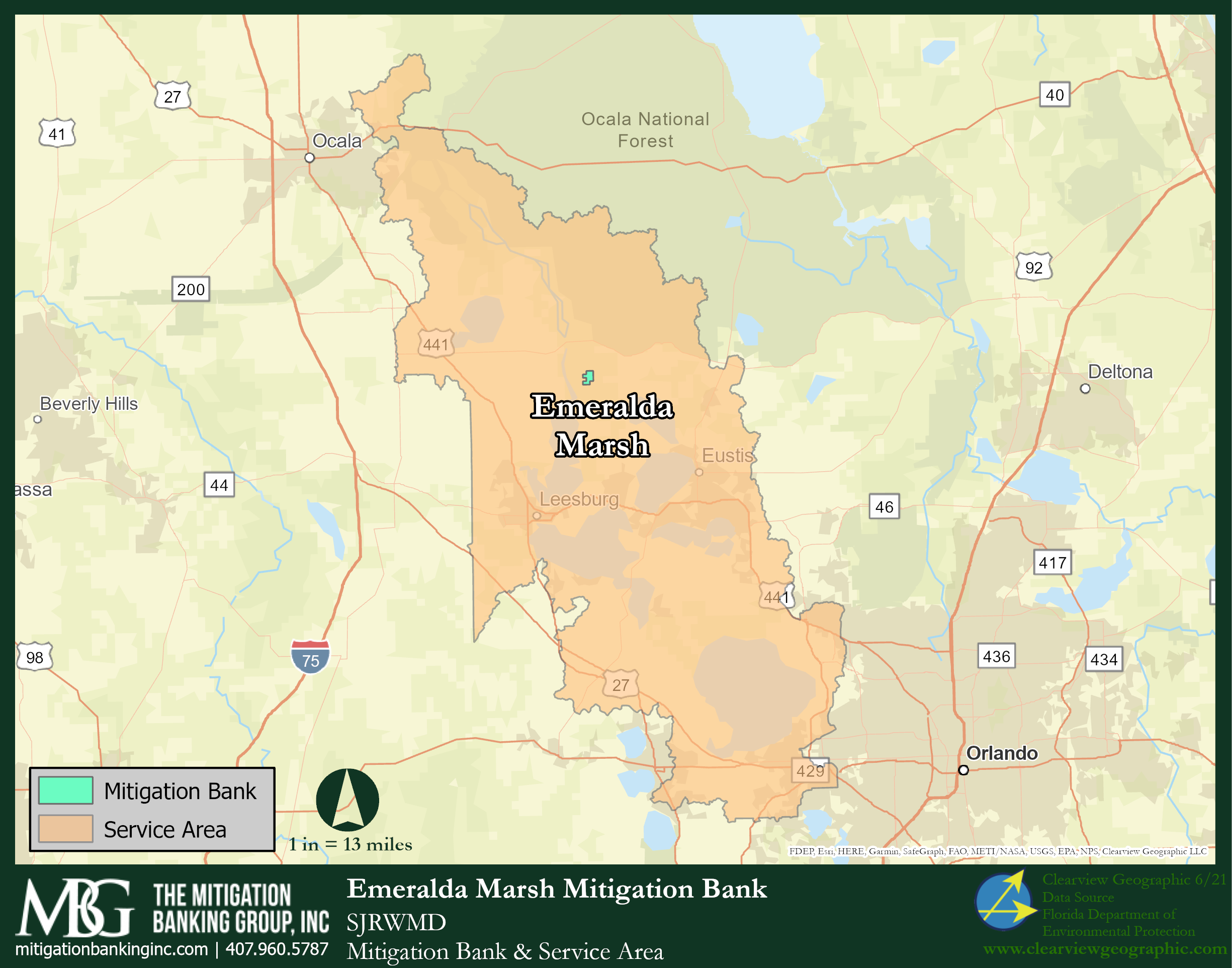 Emerala Marsh Mitigation Bank is owned and managed by Southern States Land & Timber which was founded in 1877. The company has prospered throughout the years as a land acquisition and holding company with property interests in Louisiana, Texas & Florida.