Mitigation Banks for Sale
Victoria Colangelo at The Mitigation Banking Group, Inc. links interested buyers and sellers of wetland mitigation banks throughout the state of Florida.
Since 2004, Colangelo has been in the mitigation banking industry and through this experience her network of mitigation bankers throughout the state of Florida connects mitigation bankers that want to sell wetland mitigation banks with mitigation bankers, investors, private equites, agriculture investors that want to purchase wetland mitigation banks.
In 2019, Victoria connected the buyer and seller of two mitigation banks in Florida that sold for a combination of $14 million, with mitigation credit value of $45 Million Dollars of assets including 1,600 acres of restored and preserved conservation land.
MBG, Inc also assists clients with the due-diligence and acquisition process by providing a detailed market analysis of current supply in the market and historic demand within that specific region.
Victoria Colangelo connects Mitigation Bankers with suitable Investors looking to invest in a mitigation bank. Mitigation Bankers who are interested in entering the market rely on MBG, Inc. for vital historical analysis of mitigation credit sales and project data needed to help the process be seamless!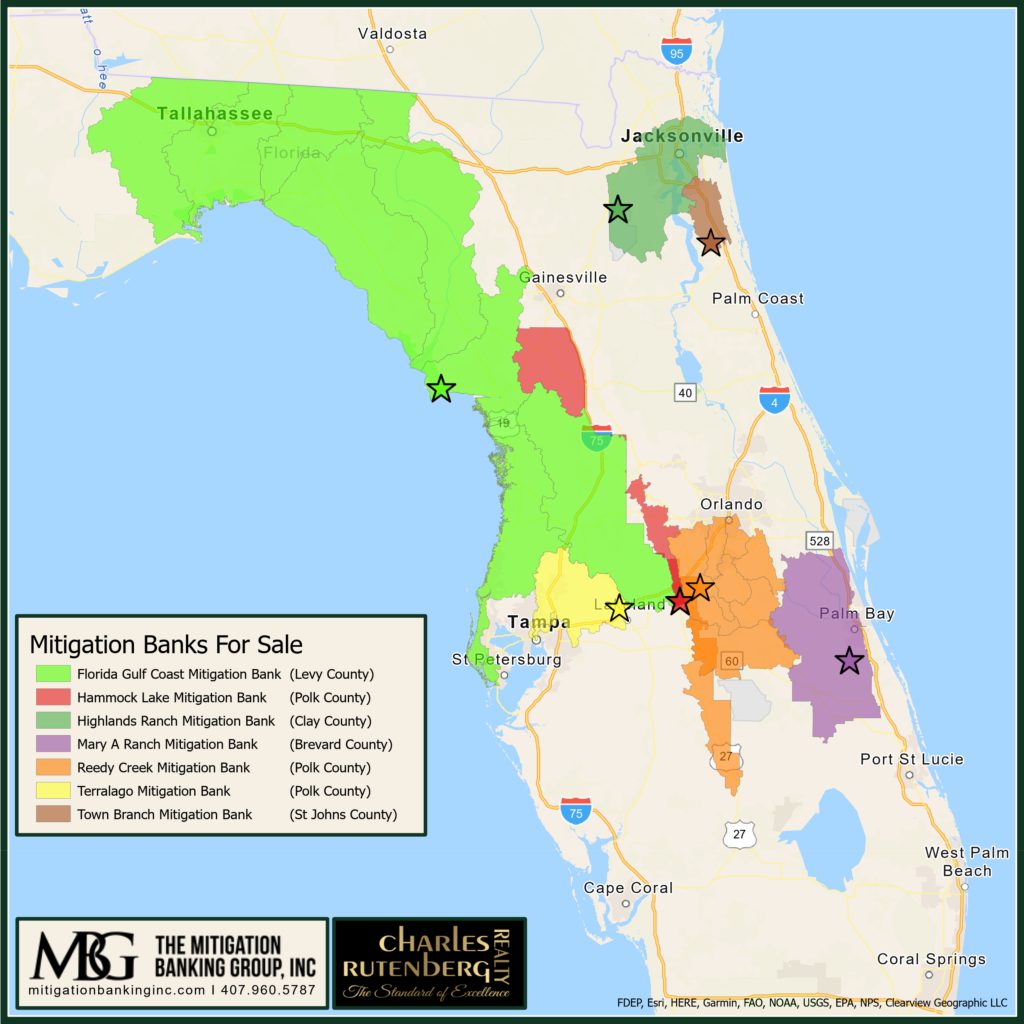 Note to Interested Investors:
Permitting a mitigation bank is considered a high barrier to entry industry and risky due to the indefinite permitting timelines, standards and other unknowns. Entering the marketplace with a fully functioning mitigation bank permitted by both state and federal agencies is a unique, valuable long-term asset, that awards you less risk and a several years of time-savings!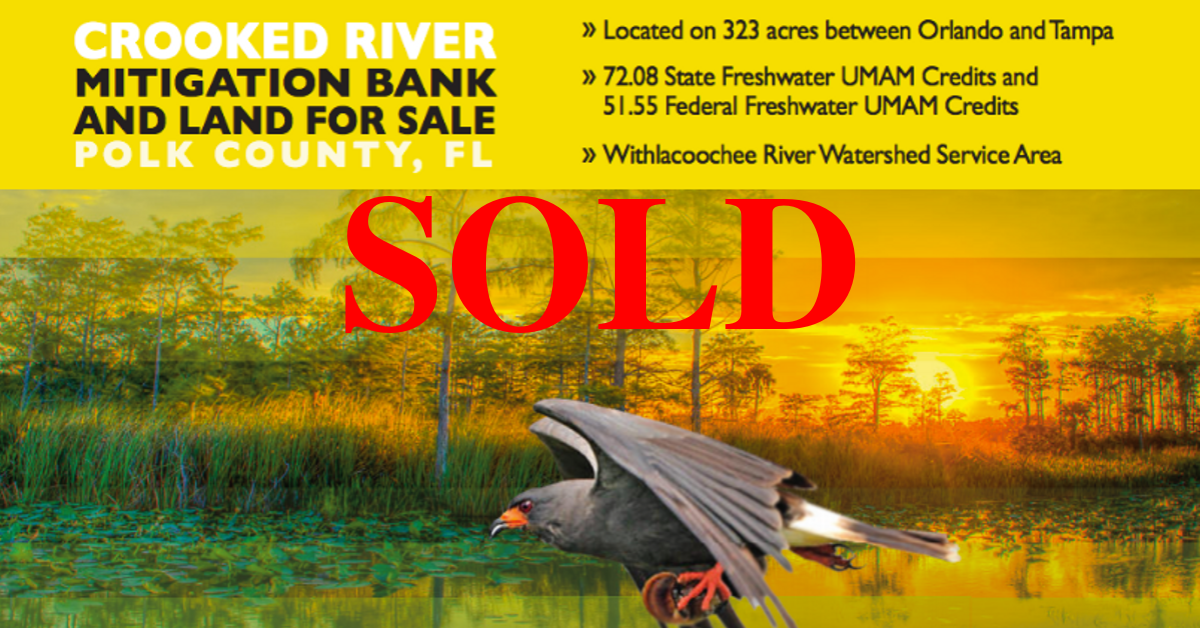 The Crooked River Mitigation Bank (CRMB) is 323.10 acre mitigation bank. CRMB requires the restoration and enhancement of 145.93 acres of forested marsh and 83.23 acres of freshwater marsh, restoration of 18.21 acres of wet pine flatwoods, establishment of 34.57 acres of forested wetlands and 36.71 acres of freshwater marsh, restoration of 4.24 acres of adjacent upland buffer pine flatwoods, and preservation of all 323.10 acres within the CRMB boundary.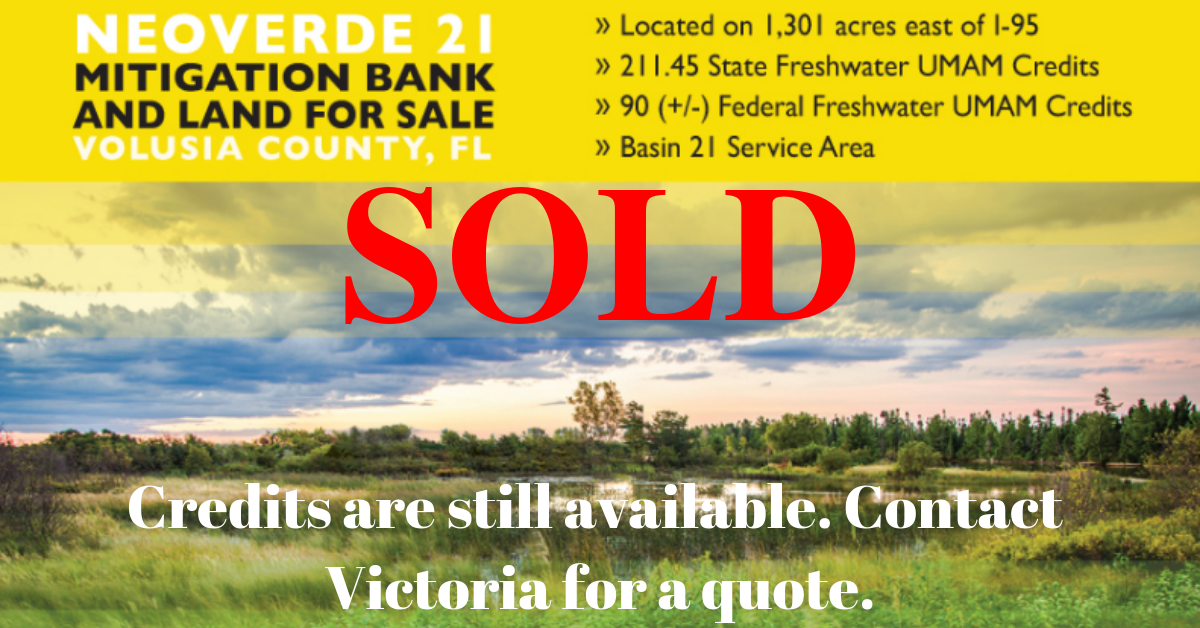 Neoverde Basin 21 Mitigation Bank is a 1,301.19 mitigation bank in Volusia County, Florida. There are currently no other Mitigation Banks permitted in Basin 21, and market demand is strong.