Florida's Premier Wetland Mitigation Bank Marketplace
Victoria Colangelo links interested buyers and sellers of wetland mitigation banks throughout the state of Florida.
Since 2004, Victoria Colangelo has leveraged her expansive network in the mitigation banking industry to connect sellers and buyers throughout Florida. She has facilitated the sale of prominent wetland mitigation banks, including the Neoverde Mitigation Bank in 2019, which sold for $10.4 million with $32 million in credit assets, and the Crooked River Mitigation Bank, which sold for $3.57 million with $11.6 million in credit assets.
In 2020, Victoria brokered a deal for the Colbert Cameron Mitigation Bank, which sold for $5 million, boasting an impressive mitigation credit value of $8 million and including 2,620 acres of restored and conservation land.
In addition to connecting buyers and sellers, The Mitigation Banking Group, Inc. (MBG) offers comprehensive assistance during the due-diligence and acquisition process. We provide in-depth market analysis, examining current supply and historic demand in the specific region of interest.
Prospective mitigation bankers and investors rely on Victoria's expertise and MBG's resources for accurate historical analysis of mitigation credit sales and project data, helping to ensure a smooth and seamless entry into the market.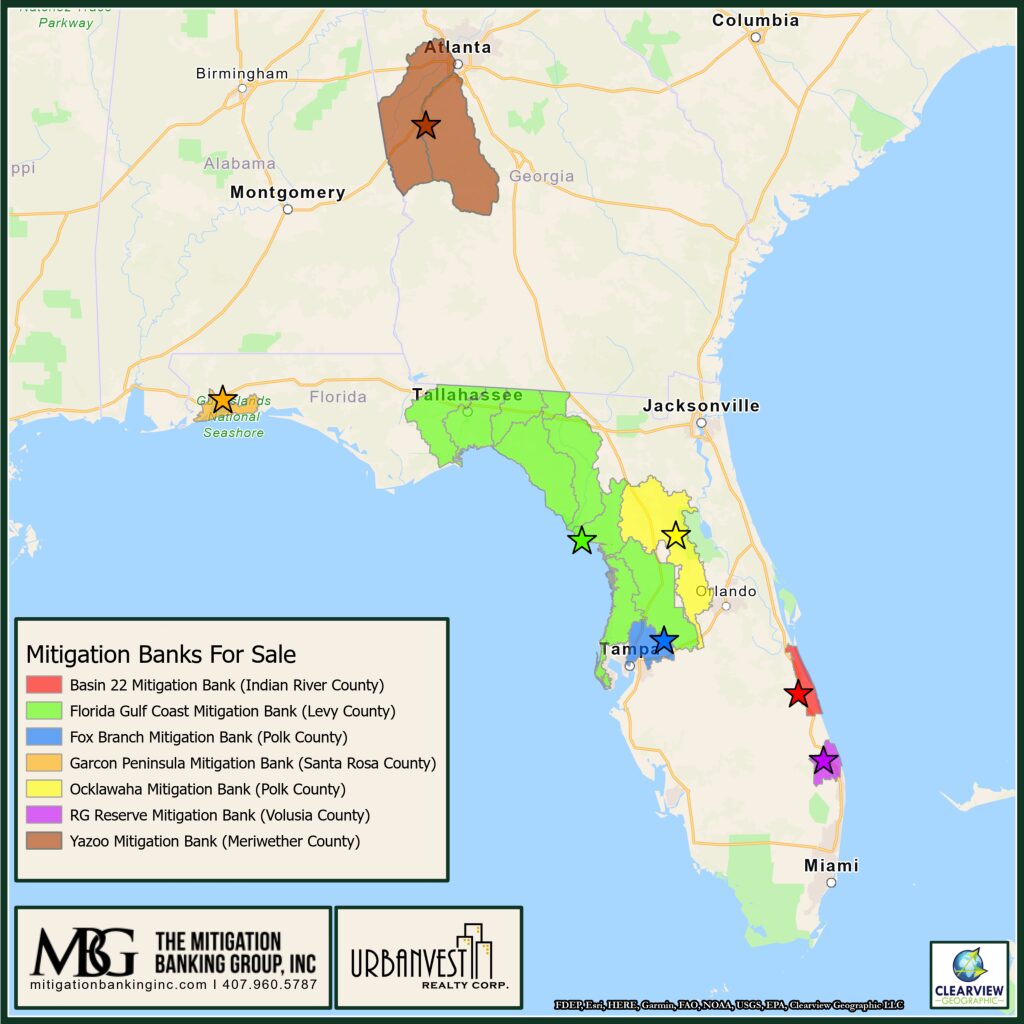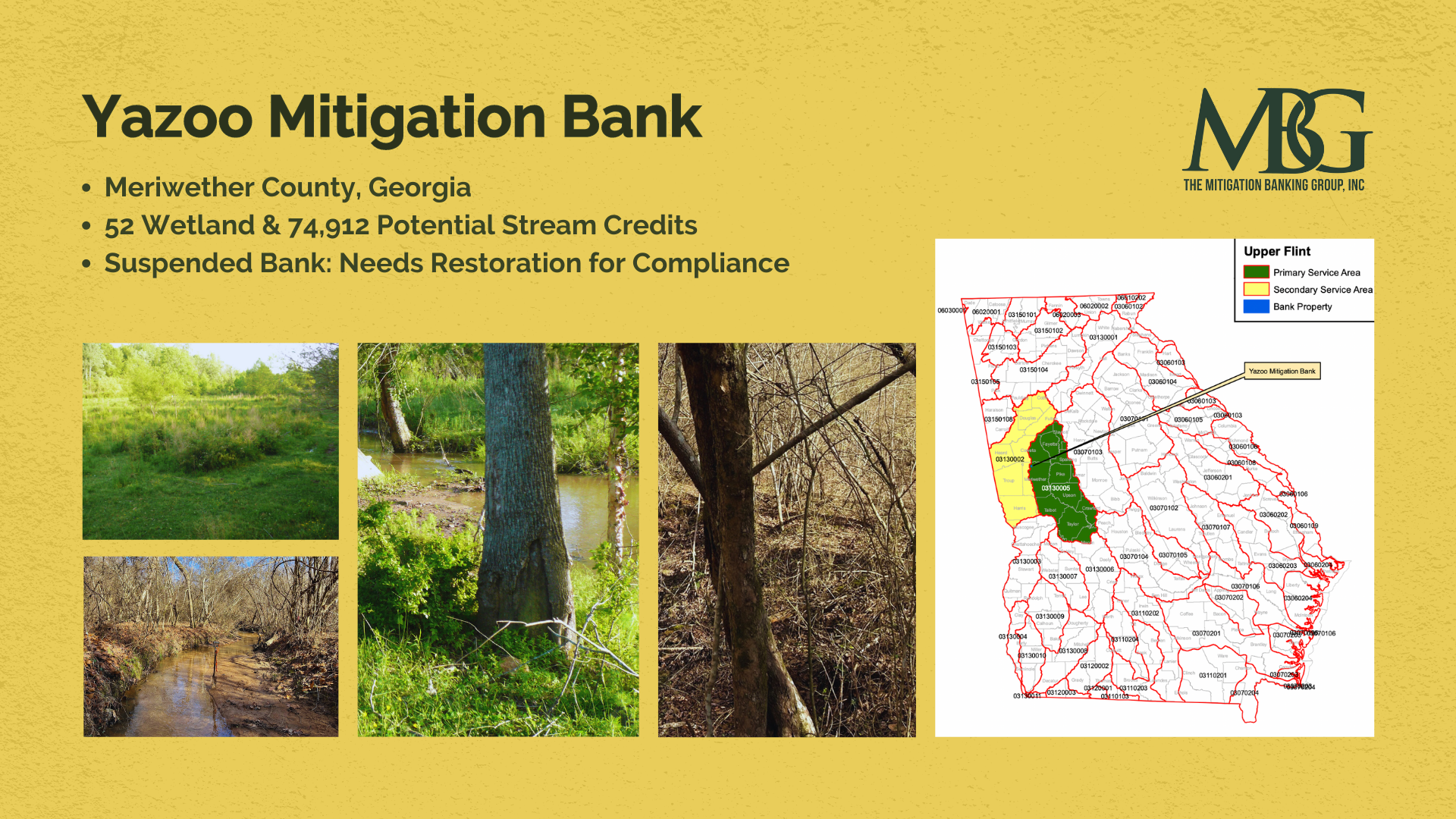 Meriwether County, Georgia
62 Wetland & 74,912 Potential Stream Credits
Suspended Bank: Needs Restoration for Compliance
Land Not Included in Purchase
Florida Gulf Coast Mitigation Bank
The Florida Gulf Coast Mitigation Bank provides state and federal Freshwater Depression Marsh and Freshwater Forested credits within the Waccasassa River Basin, Suwannee River Basin, Coastal Rivers Basin and Withlacoochee River Basin within the Suwannee River Water Management District.
Note to Interested Investors:
Permitting a mitigation bank is considered a high barrier to entry industry and risky due to the indefinite permitting timelines, standards and other unknowns. Entering the marketplace with a fully functioning mitigation bank permitted by both state and federal agencies is a unique, valuable long-term asset, that awards you less risk and a several years of time-savings!