Victoria Colangelo is proud to be on the FAMB workshop committee for The Florida Association of Mitigation Bankers (FAMB) 2020 Annual Workshop!
Please join us on Friday, February 27th- February 28th at the Omni Jacksonville.
*Panelist discussions from: The Florida Department of Transportation, U.S. Fish and Wildlife Services and Florida Fish and Wildlife Conservation Commission in addition to those from U.S. Army Corps of Engineers, FDEP and Water Management Districts. A special session will be held to discuss "Financial Assurances" as well Water Quality Trading Credits.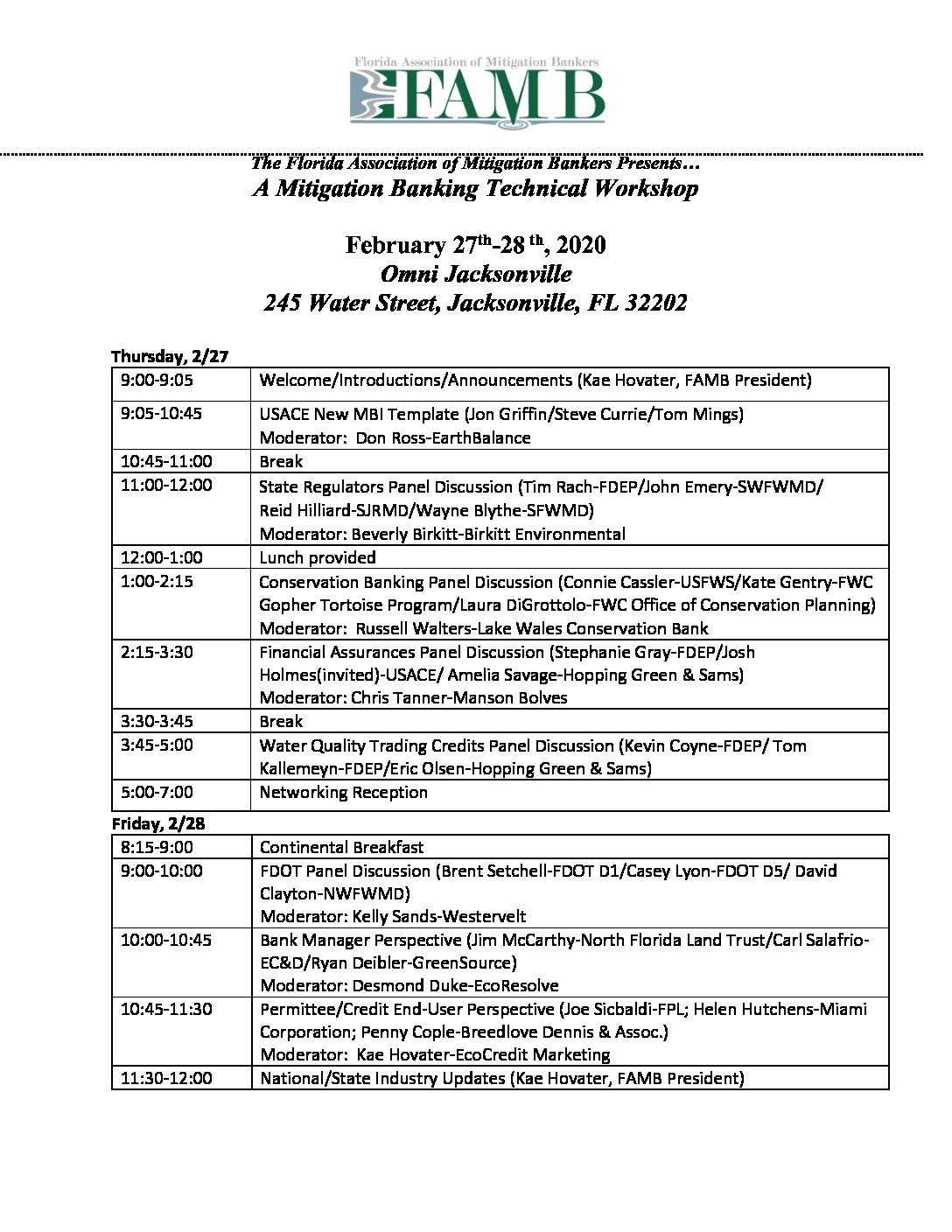 REGISTER NOW